Ecological prefabricated house that does not overheat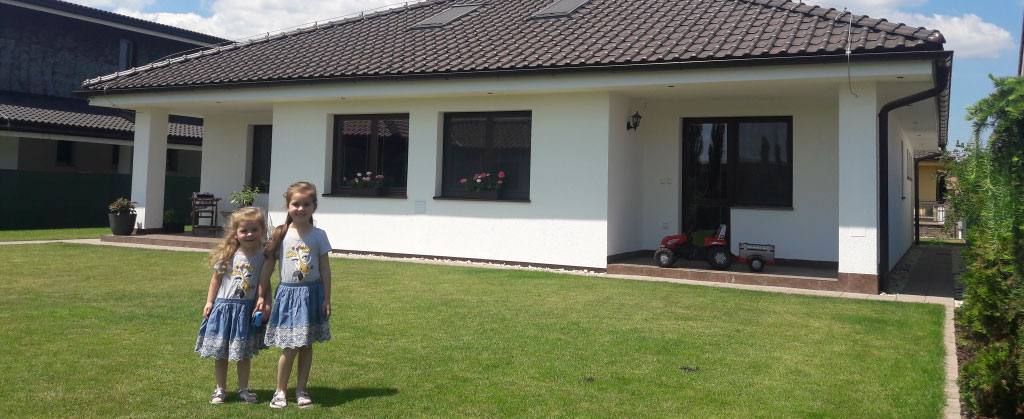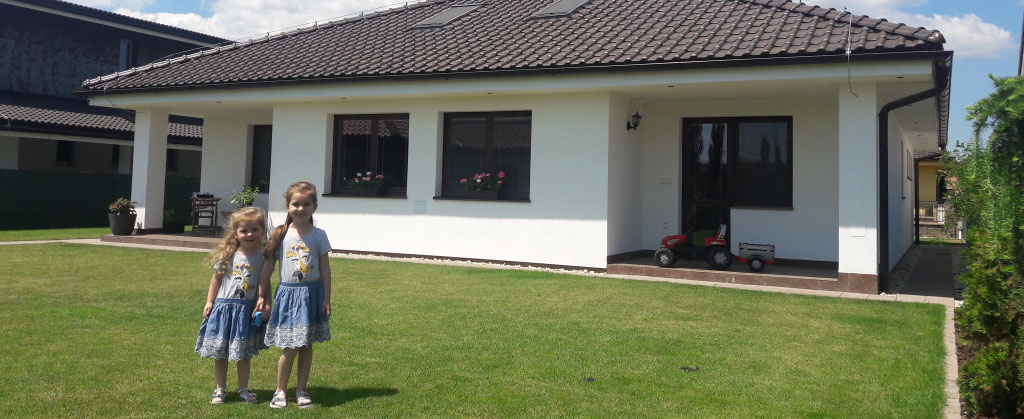 Are you fed up with high temperatures in the houses? Would you prefer a pleasant climate at home instead of the heat and stuffiness? Order a house that breathes, a house that does not overheat!
Healthy living comes first
Do you know, which house is breathable and at the same time reduces the monthly bills on heating and air conditioning? And all this with only from 280 mm thick walls? Ceramic house from CERAMIC HOUSES EU! Our Ceramic House is not only friendly to your health from the point of view of using exclusively natural material. It will also provide you with a well-deserved rest and home well-being with a pleasant indoor climate throughout the year. In winter it returns the heat to the indoor environment and in summer it protects you from overheating the house. You can read more about how the excellent thermal insulation of ceramic material affects lower energy consumption, and why prefabricated ceramic houses are at the best price on the market.
How can you get a house that does not overheat and is environmentally friendly by choosing the right construction technology? Order a ceramic house!
When choosing the technology and materials for building a new home, the entry and operating costs are as important factor as the properties and parameters of your new house. Finding a balance between them is necessary right at the beginning of the whole construction process. In all this planning and selection of a suitable project, we must not forget our health, the pleasant feeling of home and the ideal indoor climate. Today, the client can choose from various forms of building and insulation material. Thanks to technological development, ecological, recyclable and health-friendly materials are also commonly available in construction industry and there is no need to compromise between quality and price.
We have achieved significant energy savings
We are increasingly encountering with high bills, not only in winter for heating but also in summer for using air conditioning. Cooling a house can be even more costly than heating it, especially in terms of operating costs. The price of energy is still rising. How do you reduce operating costs in the winter and keep them to a minimum in the summer? Our ceramic walls, are manufactured from progressive and purely ecological materials, which help to reduce energy costs and create an optimal living climate.
In winter it returns heat to the spaces and in summer it protects from overheating of the house
Ceramic houses made entirely from natural material are gentle to your health. It will provide you with a well-deserved rest and home well-being with a pleasant indoor climate throughout the year. The quality of the used materials and the construction technology will guarantee, not only indoor home comfort in both summer and winter, but also and not least, a long lifespan of the building and health-friendly housing. If you have any questions about healthy living with low running costs, do not hesitate to contact us.
To calculate a price offer for your ecological CH ceramic prefabricated house, which will contribute to a healthy environment, please do not hesitate to
contact us
.