Airborne sound insulation of prefabricated ceramic houses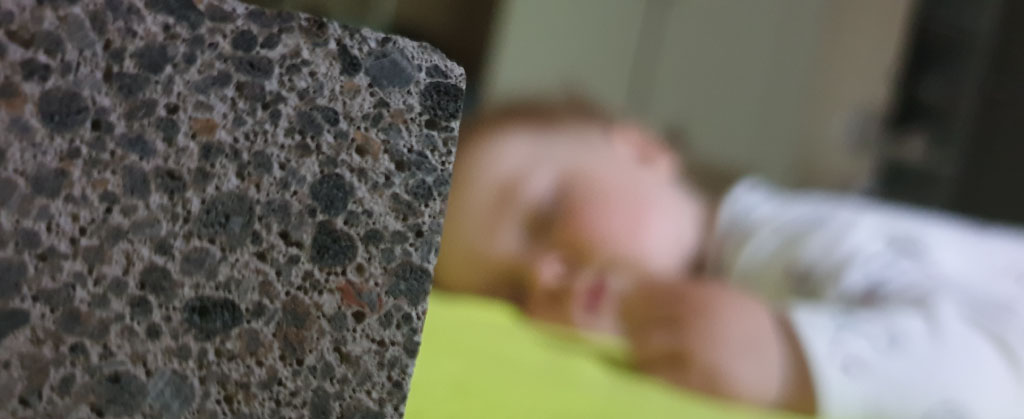 Is silence as important to you as home warmth? Was a noisy neighbour one of the reasons why have you decided to buy a house? Do you know which house guarantees you a peaceful sleep?
Ceramic house guarantees undisturbed sleep
For most of us, buying a home is one of the most significant investments in our lives. Thermal resistance, vapour permeability, sound insulation, recyclability, health safety, durability of used materials, lifespan and other factors determine the type of house we build. In addition to the price, which is of course almost always decisive, the aforementioned properties of the house also have a great weight when making a decision.
CH ceramic walls at affordable price, operating costs and minimal built-up area will ensure pleasant, undisturbed and healthy living.
CH ceramic wall is, in our standard composition, insulated with mineral wool. Due to the excellent properties of the material, the external walls already at a thickness of 280mm exceed all required standards. Measuring airborne sound insulation is not a simple matter. It is subject to testing under strict laboratory conditions, and according to EN ISO 717-1, a minimum of 42dB is required.
Although acoustics is thorough science, we did not get discouraged and asked to update the parameters for our CH ceramic wall. The measurements were excellent! CH ceramic wall in our standard composition and thickness of 280mm achieves airborne sound insulation of minimum 45dB. Just for comparison, a standard porous concrete block reaches such parameters with a thickness of 500mm. What is important to mention, in the production of ceramic wall SW, we use exclusively natural materials, whose ruggedness, variety and shape guarantees not only excellent thermal insulation properties but also superior sound insulation properties. For ceramic party wall system, the measured sound insulation value is minimum of 62 dB.
How can you contribute to a healthier environment and secure healthy, undisturbed living by choosing the right material? Order a ceramic house!
Prefabricated ceramic houses achieve the best parameters.
Excellent heat and sound-insulating properties, recyclability, health safety, durability of used materials, lifetime and some other features of the house ensure quality and healthy living. All this and at the best price on the market. More about the advantages of prefabricated ceramic houses compared to other construction technologies can be found here. We will be pleased to invite you for a personal meeting and to inspect our certification at the headquarters of our company. Arrange a personal meeting.
Do not hesitate to
contact us
to calculate a price for your ecological CERAMIC HOUSES EU ceramic prefabricated house, which will contribute to a healthy environment.